All India Radio Advertising Agency
All India Radio Advertisement
All India Radio (AIR), was launched in 1930 and is officially known as Akash Vani("Voice from the Sky") since 1956. It is a well-known Indian public radio broadcaster and is a division of Prasar Bharati. The Drama Section, the FM Section, the National Service, and the Indian television network Doordarshan Kendra are all housed in the AkashvaniBhavan building in New Delhi (Delhi). AIR FM Gold was launched in 2001 covering 30% news, and current affairs and 70% entertainment. You can place ads on AIR FM in Mumbai, Delhi, Kolkata and Chennai. Every hour, AIR FM specializes in delivering news from Delhi. Composite news programmes in Hindi and English originating from Delhi are exclusively broadcast every morning, midday and evening for 30 minutes each. Filmyads help you to advertise at AIR FM in different programmes such as News FM Gold (Hindi), National Programme of Talk, Raat Ke Humsafar, Samachar Prabhat, Door Koi Gaye, Raina Beeti Jaye and Morning News to reach a wider audience.
Radio Advertising is one of the most preferred advertising mediums and acts as the best fuel for brand marketing and advertising. Radio advertising is the most effective and affordable to reach your specified audience. It is an influential form of advertising as many people listen to radios while jogging and driving. By listening to favourite shows, and musicals, listeners develop a strong bond with on-air personalities. Filmyads help to reach the target audience of age, gender and economic status with the suitable audience demographics for your business brands. Radio advertising is more cost-effective than other TV commercials, direct mail and newsprint advertising. Radio advertising operates in any medium such as television, computers or mobile phones. Filmyads deliver the best radio advertising services in which radio stations offer various promotional activities, supporting advertising and marketing.
Radio advertising cost depends on the following parameters
Radio advertising is the preferred option to advertise the local business to a specific target audience of suitable geographical locations. Advertising your brands on FM reaches the listeners at specified geographical locations and even matches listening trends. The FM advertising costs are based on a 10-sec ad stream on radio stations. FM advertising cost is based on listeners and time band to display ads. It even cost 50 INR to 2500 INR per 10 Sec. The FM advertising rates and discounts may vary based on the volume of advertising campaigns.
List of time bands for advertising in FM Radio
List of FM Radio Advertising options
Jingle advertising – Advertising your brand ads through radio jingles is the best advertising option. It is one of the lowest cost advertising programs on radios, streaming ads for 10 seconds to 2 Minutes.
RJ Mention – A popular RJ talks about the brand on the radio shows, delivering subtle advertising to brands. Radio stations charge a premium rate for advertising via RJ mentions.
Sponsorship tag – FM radio stations offer free sponsorship tags to advertise your brands. You can sponsor a popular program on the radio, promoting business campaigns.
Radio Contest – It is an interesting form of radio advertising in which brands host giveaway prizes to the listeners who participate in radio shows. As these shows are hosted by popular RJs, this method costs comparatively high.
Time Check – To run a long-term marketing campaign, a time check is a suitable option. In this, you can select specified time slots to reach your customers.
Studio Shift – It is one of the most expensive FM radio advertising options in which radio RJs cover the events at the advertiser location. This method cost higher premium charges when compared to the regular rate card of FM radio advertising.
Roadblock – This is one of the premium advertising choices on FM radio advertising. You can pay a premium amount to stream your ads at the desired time to reach even a non-cluttered environment on Radio.
All India Radio Advertisement Rates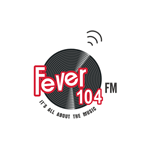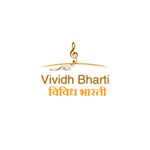 Proof of Execution of a FM Radio ad campaign
FM Radio stations provide the advertisers and the radio advertising agencies with a schedule. The ad schedule has the exact time at which the ad would be played on the FM, and is made available to the advertiser in advance. At the end of the campaign, FM stations provide a Radio ad broadcast certificate which acts as proof of execution. Radio stations deliver recordings on demand for RJ mentions and other FM advertising options. In case you need any help with media planning, please contact director@65.1.161.121
Office Address
EFFE CONSULTANCY PVT LTD
Old No. 511 | New no. 608,
Anna Salai, Near Teynampet Metro A3 gate,
Chennai – 600 018, Tamil Nadu, India.
Call Us
+91 99404 15319
+91 44243 45600