Introduction:
Every industry recognizes the necessity of advertising in today's competitive market. The cooking oil business follows suit. Cooking oil firms, a crucial part of the food sector, must use efficient advertising, including video, to build their brand and educate and connect with their target audience. This case study will examine how Filmy Ads, a dynamic video filming business, used video recording to create a groundbreaking cooking oil advertising campaign.



Why the Cooking Oil Industry Needs Advertising:
Even while cooking oil is essential in homes and businesses, it confronts severe competition. Many businesses compete for consumer attention, therefore cooking oil producers must advertise, including video, for several reasons:
a. Differentiation:
The market is flooded with cooking oil products, therefore video advertising helps distinguish one brand.
b. Consumer Awareness:
Consumers must understand cooking oil nutrition, quality, and adaptability before buying. Video filming may engage and visually convey this information.
c. Brand Loyalty:
Consistent branding that emphasizes product quality and reliability builds consumer confidence and loyalty. Video storytelling helps cooking oil firms build brand loyalty by engaging their target audience.
How Filmy Ads Stands Out:
Filmy Ads is a creative powerhouse that uses video production to boost brands. How Filmy Ads stands out:
a. In-Depth Industry Research: Filmy Ads analyzes cooking oil market trends, consumer preferences, and rivals. This research informs their creative strategies, assuring targeted advertisements.
b.The Filmy Ads studIO: manned by competent video filming professionals, ensuring creative consistency and quality control throughout the advertising process. The unique advantage enables agile changes and efficient project management.
c. Engaging Videos: Filmy Ads knows narrative works. Their videos tell captivating stories that create a lasting effect.



About the Cooking Oil Advertising Campaign:
Filmy Ads took on the job of creating a memorable marketing film for the cooking oil sector. While we will not name the client, let us look at the major components that contributed to the success of this campaign:
a. Ingenuity:
Filmy Ads came up with an idea that went above and beyond the norm. The advertisement positioned cooking oil as more than just a kitchen commodity, but also as a crucial component of a healthier lifestyle. This inventive genius, along with great video filming, drew notice.
b. Strategic Social Media Promotion:
Recognizing the importance of the digital landscape, Filmy Ads strategically pushed the ad throughout social media channels. This allowed for a broader reach and connection with the target audience, which included both home cooks and professional chefs. The high-quality video footage gave the marketing a visually appealing depth.
c. Measurable Impact:
Filmy Ads tracked engagement, impressions, and conversions to determine the campaign's impact. The results showed a considerable rise in brand awareness and product sales, demonstrating the effectiveness of excellent video recording in communicating the message.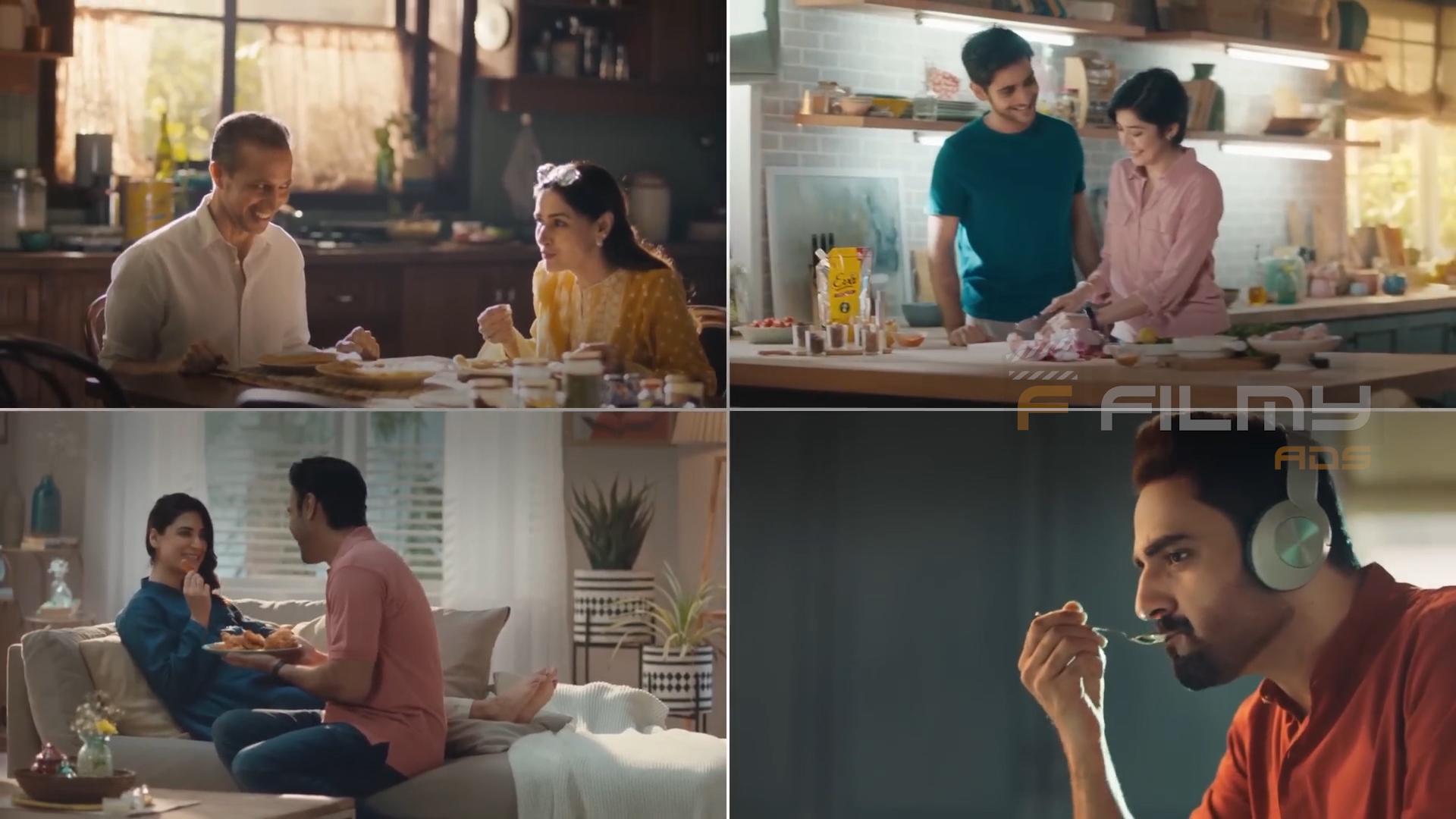 Conclusion:
Filmy Ads emerges as the ideal answer for businesses seeking to prosper and expand in a world dominated by global giants. This case study illustrates their dedication to understanding the industry's unique difficulties and creating a video filming campaign that not only resonated with the audience but also achieved measurable outcomes. Explore further about the range of services we offer
Call to Action:
Are you looking for a creative partner to help you boost your brand's presence and effectively engage your target audience? Contact Filmy Ads today to begin a meaningful conversation with your audience with captivating video advertising. We can work together to make your brand stand out in a crowded market. Feel free to visit our partner site for additional resources and information.
WATCH OUR VIDEO FILMING VIDEOS