Jio Cinema OTT Advertising Agency
Jio Cinema OTT Advertisement
JioTV is own by Jio Platforms, a subsidiary of Reliance Industries Limited, is a well-known Indian OTT platform. JioTV streaming platform was launched in 2016 from LYF Digital Convergence Limited, a digital partner. It encounters end customers with its creative content, compatible with mobile phones, laptops, tablet computers, PCs, entertainment and connected boxes. Regular updates on content engage customers to use JioTV portal more. JioTV delivers the CPM model that charges your ads based on the reach. The cost may vary for various ad types. Filmyads provides the best possible advertising rates to stream your branding advertisement on JioTV for the best reach.
An Over-The-Top (OTT) platform is the emerging media platform in the current trend, which streams films and other TV shows using the Internet. These platforms are well-known for their Video on Demand and live-streaming services without the use of traditional cables and pay-TV services. Audio streaming, texting, and internet voice-calling services are also covered. With over 40 OTT platforms in India and fierce rivalry among them, advertisers are desperate to sell their brands to new-age audiences via OTT. OTT advertising is like streaming your ads on a video-driven platform through the internet or OTT. OTT platforms gain profit either through subscriptions (e.g. Netflix) or paid promotions (e.g. Hotstar). OTT is the advertising platform that accepts paid promotions. The drift in OTT advertising is due to the rise of dissatisfied TV viewers due to cost and dissatisfaction with cable or dish network providers. OTT offers a wide range of payment and viewership options, differentiating from traditional TV. Pay-TV companies are unable to respond quickly enough to changing user needs, thus making the success of OTT advertising. Filmyads helps you to extend your brand's digital footprint through empowering OTT advertising.
OTT advertising cost depends on the following parameters
The cost for OTT advertising is based on three categories.
The cost per thousand (CPM) pricing model is the popular cost model used in branding campaigns and performance-oriented advertising. In this model, the advertisers can pay when their ad is shown to the user.
This pricing model is a Fixed-price as it costs per day to advertise your brands. It is most suitable for Leader Board and high impact branding campaigns.
The cost per click (CPC) is the low-cost model in which an advertiser can pay based on some clicks on the ad. It is the preferred choice for performance campaigns.
OTT Advertising Strategies
Marketers may think that advertising in OTT is very expensive. However, it is one of the cost-effective choices. Television commercials are high-cost and create a huge impact on viewers. OTT ads are best for rebranding as big screens create immersive experiences.
Some of the recommendations to create OTT advertising campaigns more effective.
Research: Identify the targeting capabilities, compare costs and find the best inventory that matches the criteria for efficient advertising in OTT platforms.
Check out the creativity: Some platforms deliver various creative configurations such as videos, media ads and other rich banners. If your ad has more creative content, even 5 seconds is more effective than 20-second ads and far more cost-effective.
Exclude irrelevant impressions: Setting targets is to show ads only to specified target audiences. Narrowing down audiences increase the likelihood of sales conversion and decreases advertising costs.
Analyze: OTT platform has built-in reports to analyze and generate reports for the advertising campaigns.
Limit the frequency: Advertisers can restrict the instances of streaming ads per day, preventing overspreading and engaging users effectively.
Advantages of OTT ad campaign
Streaming services and ad technologies are constantly evolving. The OTT platforms offer a wide range of advertising possibilities now and even more in future. OTT advertising occupies a great market share in the future due to the interesting and engaging OTT video content. Many organizations will prioritize embracing this new technology and maximizing its potential. Brands will purchase OTT content and advertise on it because nothing is more engaging and immersive for viewers than big-screen TVs. In case you need any help with planning, please contact director@65.1.161.121
Jio Cinema OTT  Advertisement Rates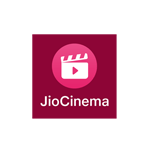 Office Address
EFFE CONSULTANCY PVT LTD
Old No. 511 | New no. 608,
Anna Salai, Near Teynampet Metro A3 gate,
Chennai – 600 018, Tamil Nadu, India.
Call Us
+91 99404 15319
+91 44243 45600