video marketing agency Making Details
video marketing agency on Face Massage Cream, Being and carrying yourself beautiful is now at your hands with Face Massage Cream to experience spa like re-treat at affordable price.  Our team engaged a beautiful model, environment and product visualization techniques in ad film production and result beauty.
PRODUCTION TEAM:
Creative Director, Concept Creator, Script Writer, Storyboard Artist, Director, Assistant Directors, Cinematographer, Costume Designer, Art director, Lighting Technicians, Post-production- Editing, DI, Sounds & Dubbing, CG and VFX.
Pre Production
Our concept creator will craft the emotional script with brand strategies. Our storyboard artist creates the visual presentation for the script from scene-by-scene to embrace the complete story-telling experience. The art director provides relevant information like the artistic elements to use in the shooting spot.
video marketing agency Production
Face Massage Cream approached us for Video Ads. The client requires covering young girls and adult women. We endorsed a famous model for this ad shoot. Our video ad on beauty care with a better story-telling experience engages more customers, which is the best tool for branding your products.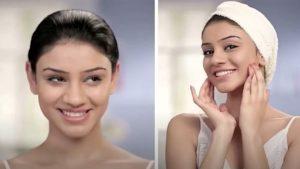 Post Production
Our post-production team enhances the video with the proper editing, suitable sounds, and special effects.
PROJECT DURATION:
15days.
FILMYADS is a Chennai-based Ad Film Company producing television ads (TV Ads), Theatre Ads, and Commercial Films. You need not run behind VFX studio or post-production company since we have in house capability for
post-production
services
We promote brands, their marketing activity for an organization with a unique emotional connect. Our experienced staff can ensure that the entire filmmaking process runs smoothly and can help with everything you need through different production phases. We adapt to the needs of every client and build an innovative emotional connection to provoke the audience.
Watch Our video marketing agency