Zee Tamil TV Advertising Agency
Zee Tamil TV Advertising in India – Advertise during commercial breaks!
Zee Tamil TV Advertising can drive sales for your brand and boost your brand recognition. Our company helps you to target the specific audience with our interesting concepts. FILMYADS provide efficient ideas for your brand to catch a maximum 1 K+ reach. It will increase awareness, interest, and potential customers' desire for products or services. ZEE TAMIL is owned by Zee Entertainment Enterprises started broadcasting on 2008 and becomes one of the leading Tamil-entertainment channels today. Zee Tamil is amongst the most formidable advertising platforms for reaching the Tamil community. Zee Tamil TV channel has multi-genre offerings and is among the fastest-growing GECs in the Tamil language. With reality chat shows, game events, comedy, travelogues, food shows, spiritual programming, music & dance shows to films, it is an absolute family entertainer for all age groups. Every show is meticulously planned to provide the most enjoyable experience for the audience.
| | | | | | | | |
| --- | --- | --- | --- | --- | --- | --- | --- |
| | Average Minute Audience [Impressions] | | | | | | |
| | | | | | | | |
Zee Tamil TV Advertising Rates
| | | | |
| --- | --- | --- | --- |
| Rate for Prime / Super Prime Time | Rate for Non - Prime Time | Full Day Program Sponsorship | Special Day Program Sponsorship |
| | | | |
Media options with Zee Tamil TV Advertisement Services at FILMYADS
Advertising Rate for ZEE Tamil differs with the timeband and is directly proportional to the reach. The best prime time to broadcast your commercial is from 6 pm to 11 pm, whereas 9 pm to 10 pm is the super prime time, in which the costs are subsequently higher than non-prime time. Even though we broadcast our commercial on prime time, there is a chance for reach to go down. As a media planning agency, we develop viable TV media strategies for your advertisement to sort out them.
Who should advertise in Zee Tamil TV Channel?
Commercial entertainment is mostly a female-dominated industry, with a high index among the elderly, housewives and teenagers. Advertising in Zee Tamil may be a good alternative to reach out to more Tamil dialects. Advertising in this channel generates a frequency, as the viewership increases at a specific time every day. As a result, you can use Zee Tamil for both reach and a frequency campaign. Spreading advertising throughout time bands will increase brand reach while concentrating inside a time band will increase frequency. Few categories which regularly advertise on Zee Tamil are Electronic Goods, E-commerce, Entertainment, Consumer Durables, FMCG, Banking, Insurance and Automobile.
Television Advertising Agency
Television is one of the popular leisure activities across the nation, creating an impact among all age groups in various demographics. Television advertising stands as the most powerful advertising medium with around 40 % of the direct impact rate. In TV slots, commercials are aired for a short duration of several seconds long. The slots are rated solely based on the program's popularity and reach. Any commercial aired during this high-rated time slot will receive the most viewers. Commercials on television can be telecasted to viewers for a few seconds to minutes to display product information. Television advertisements in Chennai efficiently deliver specific information about a product or service to people.
How to Select the Right Agency for Advertisement in Zee Tamil TV Channel?
FILMYADS is an established media planning agency for ad planning and buying on Zee Tamil provides a data research-backed plan and ensures that you get the best rates. We assist you to determine the best platform to advertise your business brands. If you opt to advertise in Zee Tamil, plan the frequency and timing for the advertisement and optimize the plans. Ads scheduling depend on the campaign objective and the pricing. Our ultimate responsibility is to ensure that the advertisement broadcasts on Zee Tamil and we will provide the analytics report to the advertiser. We provide you with the tentative log timing in which the ads aired in real-time. The TV channel issues a Telecast Certificate containing the exact timings of the ads shown at the end of the campaign.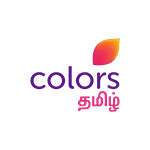 Office Address
EFFE CONSULTANCY PVT LTD
Old No. 511 | New no. 608,
Anna Salai, Near Teynampet Metro A3 gate,
Chennai – 600 018, Tamil Nadu, India.
Call Us
+91 99404 15319
+91 44243 45600